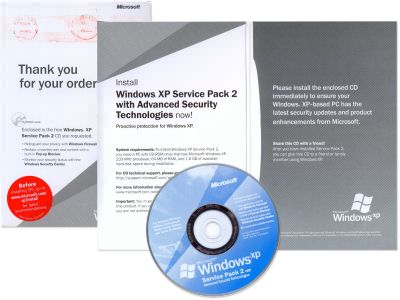 I received the Windows XP SP 2 CD this evening. I'm impressed that it took only two weeks, since the day I order it from Microsoft's web site. The package looks neat, which opens like a booklet. As I look around, I noticed this printed quote:
After you have installed Service Pack 2, you can give this CD to a friend or family member using Windows XP.
Really?
Anyway, I'm not going to install it. I don't have the time to troubleshoot my computer if any disaster happens after installation. Besides, my CD-ROM is not functioning and I haven't buy a new one yet.