First, it's been a very, very long time that I haven't attend any public gathering. I used to join blogger gatherings in Penang, but due to my busy university life, I can't do much. But fortunately, I got the chance to attend the webmaster gathering today at Starbucks, KL Sentral. Yeah, lucky me.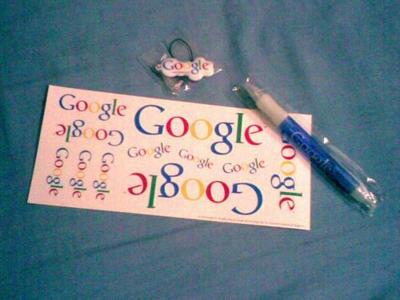 The gathering is pretty cool. I saw LiewCF of LiewCF.com. And a few people from Exabytes. And also some cool people like Safirul Alredha of Zeo and MENJ of Critical Thoughts. I guess the coolest part is to meet Hanson Toh, who is the Google Country Consultant in Malaysia! Totally awesome. Especially the Google goodies that I've stolen there. Haha.
There were few presentations on Google stuff, Drupal and some ways to make money online. It was quite okay, though I was actually expecting some presentations on Javascript libraries, PHP frameworks, CSS techniques or Adobe AIR. Maybe next time then?
Maybe.
Update 25 November 2007: Lim CS of Get Found has posted about the event including links to the attendees' web sites and blogs.