Alright, I'm back from my hometown yesterday. The traffic was terrible and it took 8 hours to reach KL from Penang! A huge headache!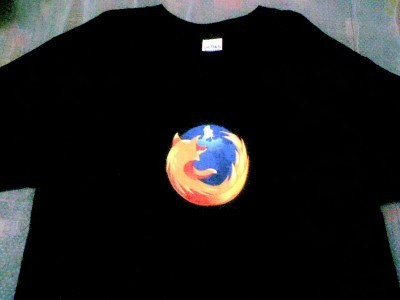 Well, I went back last week with my friend in a car. Since there are no Internet connection in my hometown, I got not choice but to use Opera Mini on my phone to update my twitter and sometimes check on Facebook. Also not forgetting to check my emails with Gmail Mobile. Though I brought my laptop along, I didn't use it much for some reason. Few days without looking at the LCD screen seems pretty healthy for me. I had a look at the Firefox t-shirt which I've won and it is really cool. The logo seems a little old because it lacks the glossy part, but anyway I'm very happy to have this shirt, for free.
Here, I wish every one a belated Happy Chinese New Year!